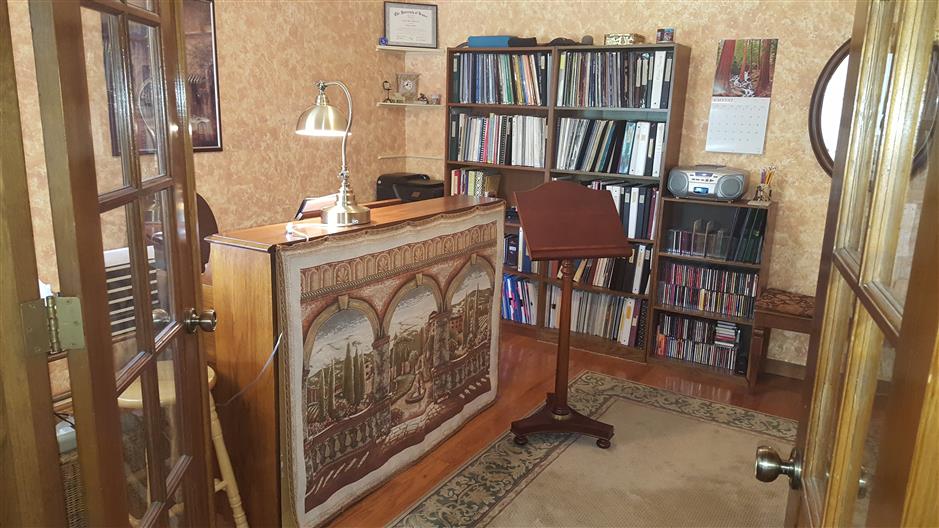 Payment:
All lessons are based on a monthly tuition. This payment is due the first week of every month, no later than the 6th of the month. Most forms of payment are accepted including cash, check, credit card or Venmo @Ursula-Martineau. The monthly fees are as follows:
$88/month for 30 minute lessons (best for early beginner voices)
$132/month for 45 minute lessons (recommended!)
$176/month for 60 minute lessons (for the more advanced singer with extra auditions throughout the year)
Note: There will be approximately 4 times in the year that the student's lessons will include a 5th week and there will be approximately 4 weeks of holidays that the student will not have a lesson (see below.) Therefore, the monthly tuition balances out over the course of the year. Recital fees and other periodic fees are also included.
There may be extra expenses for purchasing original sheet music and accompanist fees during auditions and recitals when necessary. I will accompany my students the majority of the time.
Your monthly fee will include the following:
*Each student will be given a weekly day and time slot for their private vocal instruction.
*As needed, special lessons will be provided to help a student prepare for upcoming auditions (based on studio availability.)
*Each student will be invited to participate in an annual Studio Voice Recital where they will perform songs from their repertoire for friends and family.
*Each student will be given a unique login to Ursula's mymusicstaff interactive website where they can view their personal lesson calendar, view upcoming events, track borrowed materials, log practice times, access repertoire and other downloads, view invoices and pay for lessons.
Cancellations:
Students are required to give at least 24 hours notice to cancel a lesson except in the case of emergency or sudden illness. If they have given more than 24 hours notice, they are entitled to a make up lesson. They are limited to 3 makeups per semester unless discussed and cleared with me. They will have a generous 60 days to make up the lesson, after which time the lesson will be forfeited. It is up to the student to schedule a make up lesson in one of the available slots shown on the calendar.
In the event that a lesson is cancelled by me, the student will of course be given a make up lesson.
Time slots:
Time slots will only be held for four weeks. If a student misses lessons for four consecutive weeks, their time slot will be forfeited and considered open for another student. A new time slot can be obtained based on studio availability.
Holiday and Vacation Time:
The studio will be closed for Thanksgiving Break from November 25-30, 2019. It will be closed for Winter Break from December 21-January 4. It will be closed for Spring Break from March 23-28, 2020. It will also be closed for Labor Day, Memorial Day and Martin Luther King Day.
Summer Lesson Package:
During the months of June, July and August, students can choose a Summer Package option where they receive 10 lessons to use at their discretion and based on studio availability. Students may choose a consistent weekly lesson slot, jump around as needed to accommodate their busy summer schedules, or treat the 10 lessons as a "Summer Camp Intensive" taking one lesson every day for 2 weeks. As a bonus, parents/families will be invited to attend their student's 10th lesson to hear their student perform for them!
*All lesson slots will be 45 minutes long.
*The cost for the Summer Package is $324.
*Students can pay the full amount anytime before July 1 or divide the cost into monthly payments of $108.00 due June 1st, July 1st and August 1st.



All policies are subject to change at any time.